Attracting the Right People at Bupa
Talent Works was invited to review Bupa Dental Care's People Value Proposition (PVP) and ensure it was fit for attracting and engaging the right types of dentists.
We discussed the PVP by checking that it met the following Employee Value Proposition criteria:
Features an overall positioning statement, several brand pillars, supporting messages and selling points​
Highlights what makes Bupa special​
Emphasises relevant aspects of Bupa Dental Care's company culture
Reflects the corporate brand's ambitions and values​
Balances what Bupa has to offer with what is expected of talent​
Weighs current positives with future-focused aspirations​
Adapted to suit dentists​
This allowed us to make recommendations on how to optimise the PVP.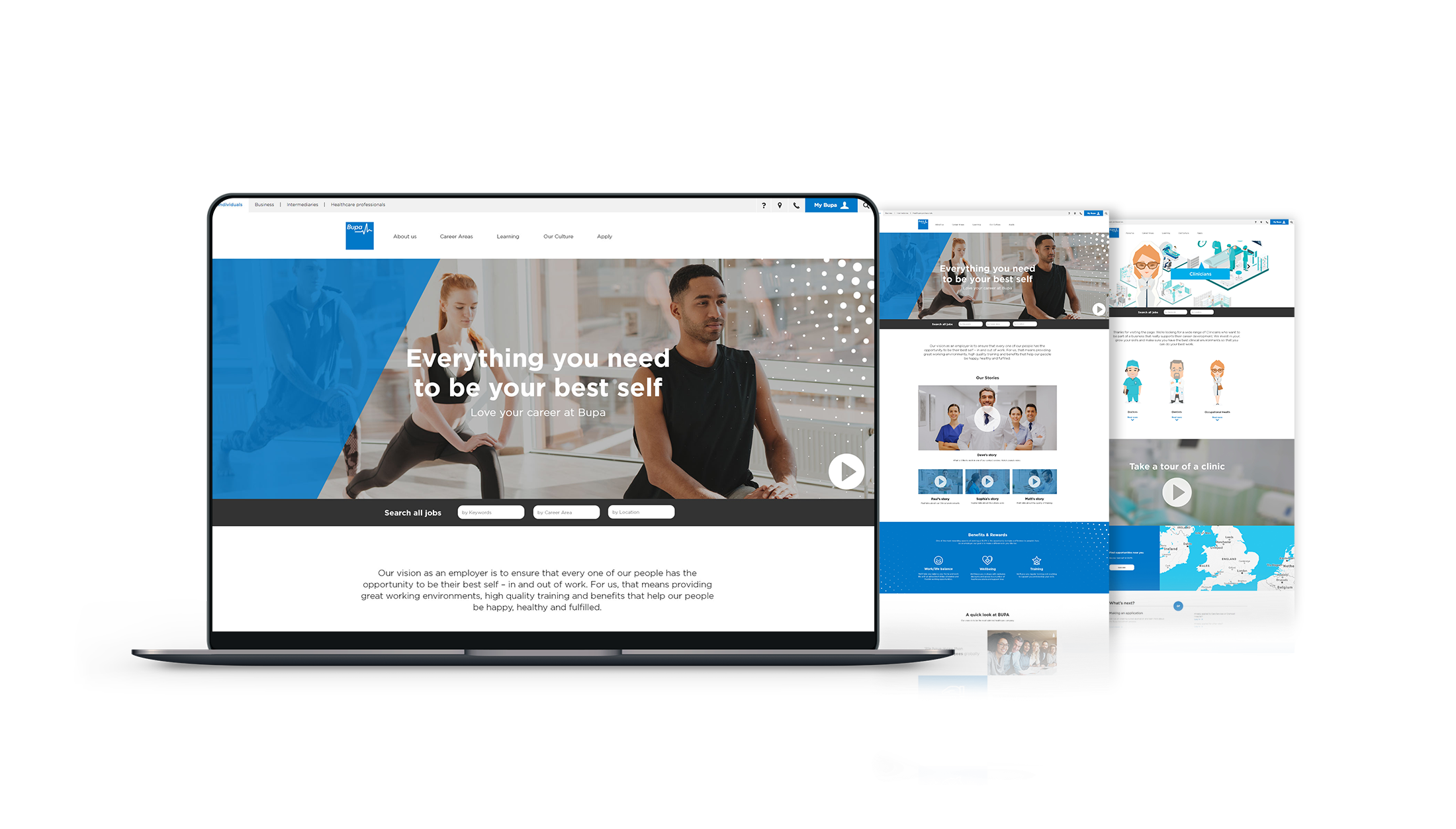 We set out a proposition, pillars, supporting messages, attitudes Bupa looks for, the principles they believe in, and the values that inspire them – celebrating what makes Bupa different and creating the framework for attracting and engaging the right kind of dentists. ​
After the PVP review for Bupa Dental Care, UK Talent Works was invited to participate in an RFI for determining and creating an Employee Value Proposition (EVP) for the Bupa Group.