Establishing an Intelligent EVP
Elsevier needed to develop an Employee Value Proposition to position itself as a global information analytics company. They wanted to change perceptions that Elsevier is simply a publishing company​.​
The EVP needed to resonate with both tech and non-tech talent as well as connect Elsevier employees across the globe and acknowledge its global research heritage. ​​The priority was to uncover the global positives of working for Elsevier.
Talent Works conducted a program of research consisting of three stages:
An existing data review
Senior stakeholder interviews
External perception telephone interviews – focusing on Elsevier's three key markets
We were able to provide Elsevier with a thorough breakdown of the positive messages they needed to push to existing and future employees. We also uncovered internal positives that weren't clear to external parties, opportunities to customise their EVP based on variables like location and creative ways to promote their EVP and connect with candidates.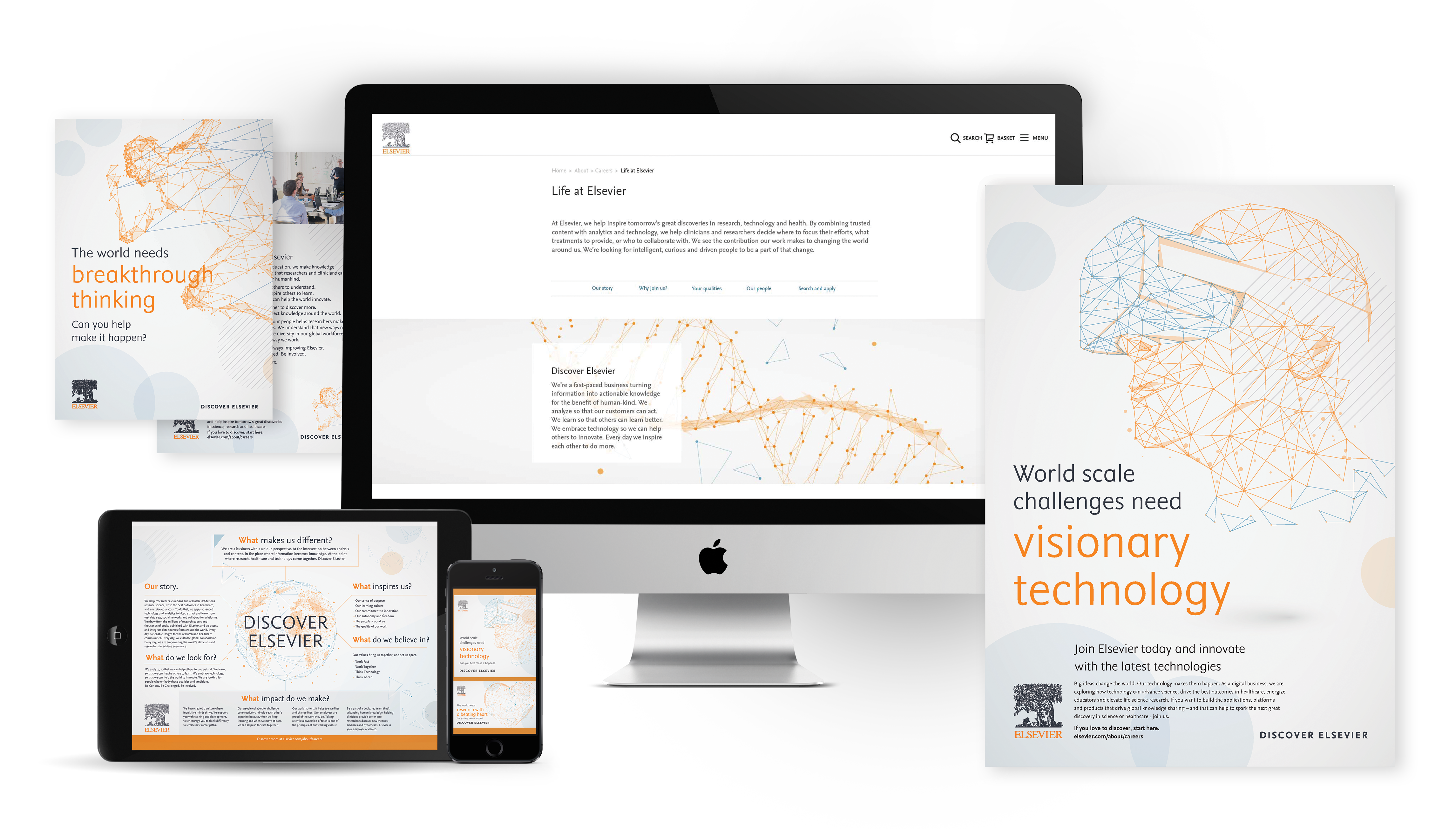 Talent Works took all these insights and translated them into a research message framework consisting of:​
An overarching positioning ​
The key communication themes​
Some aspirational messages
Opportunities for customisation
This research gave our creative team the material to craft an EVP and develop an activation toolkit that was able to attract talent and help Elsevier achieve successful recruitment outcomes.