Mitchells & Butlers runs 1,784 pubs, bars and restaurants throughout the UK, including family farmhouse style restaurant chain, Harvester.
Harvester Restaurants were experiencing a shortage of chefs across all 230 outlets.
The chain had particularly struggled to recruit entry level kitchen staff such as porters and junior chefs in a number of locations in the South East of England.
In a 6-week campaign for Harvester:
675,565
Unique Users Reached
We used Facebook's Lead Generation forms alongside a paid social media campaign to target people with specific interests and areas.
This helped us to gain over 1300 contact registrations for around $15 per registration.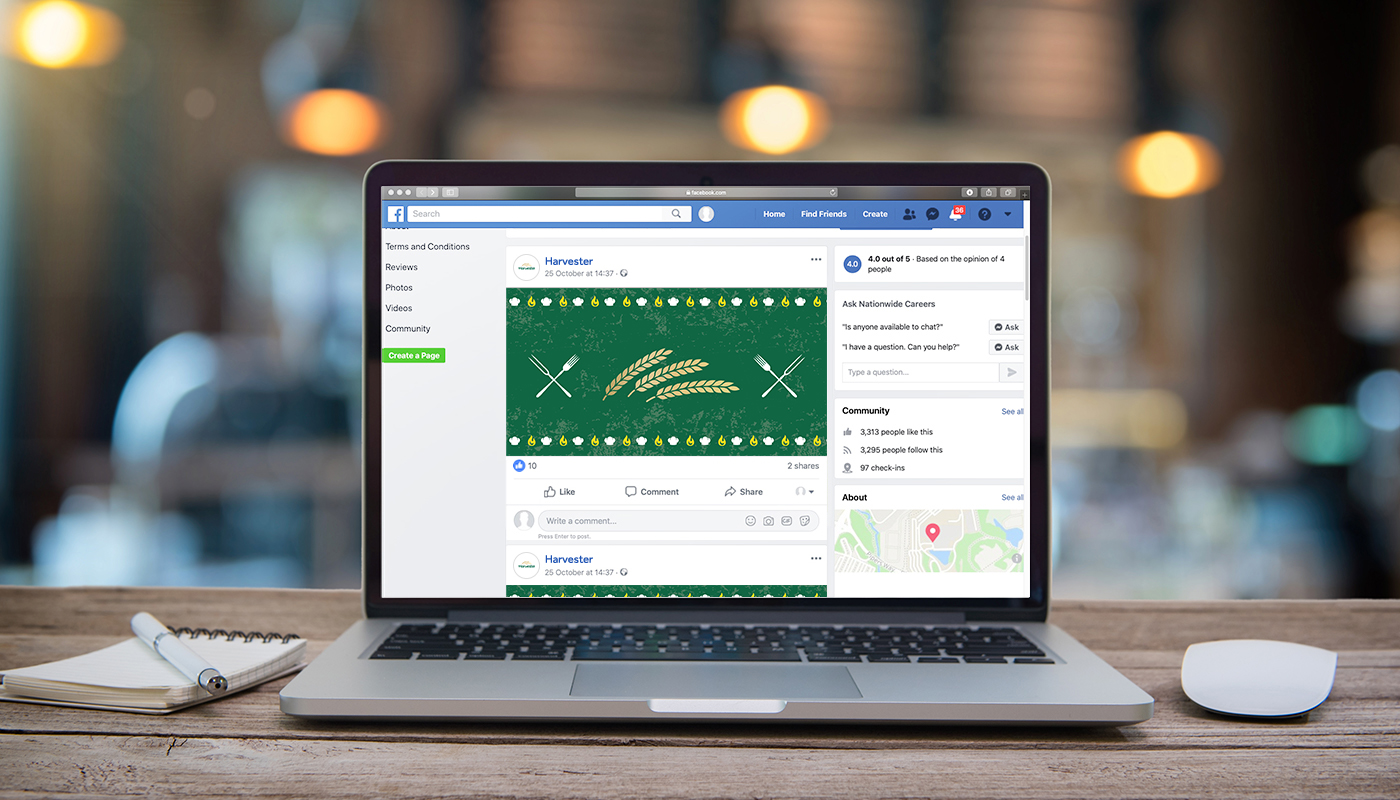 The built-in Facebook forms meant a straightforward candidate experience with:
Low commitment (put in your details and be contacted by Harvester's recruitment team)
No redirects to application forms or landing pages meaning faster applications
Integration with Harvester social media accounts highlighting employer brand