Recruiting The Moderna Way
We developed a multi-channel digital attraction strategy for Moderna to support over 300 full-time positions at their Technology Center in Norwood, MA.   
The roles they were looking to fill included, Technical Development, Manufacturing, Quality and Supply Chain positions.  
Bringing Employer Brands to Life
We created a creative concept which aimed to encapsulate what is so great about working at Moderna and highlight its employer brand. Our distinctive digital campaign was shared on Facebook, LinkedIn, Instagram, Spotify, and Google using detailed targeting to ensure we were reaching relevant talent. However, we also used Radio and Outdoor Billboards to help drive our message to local audiences.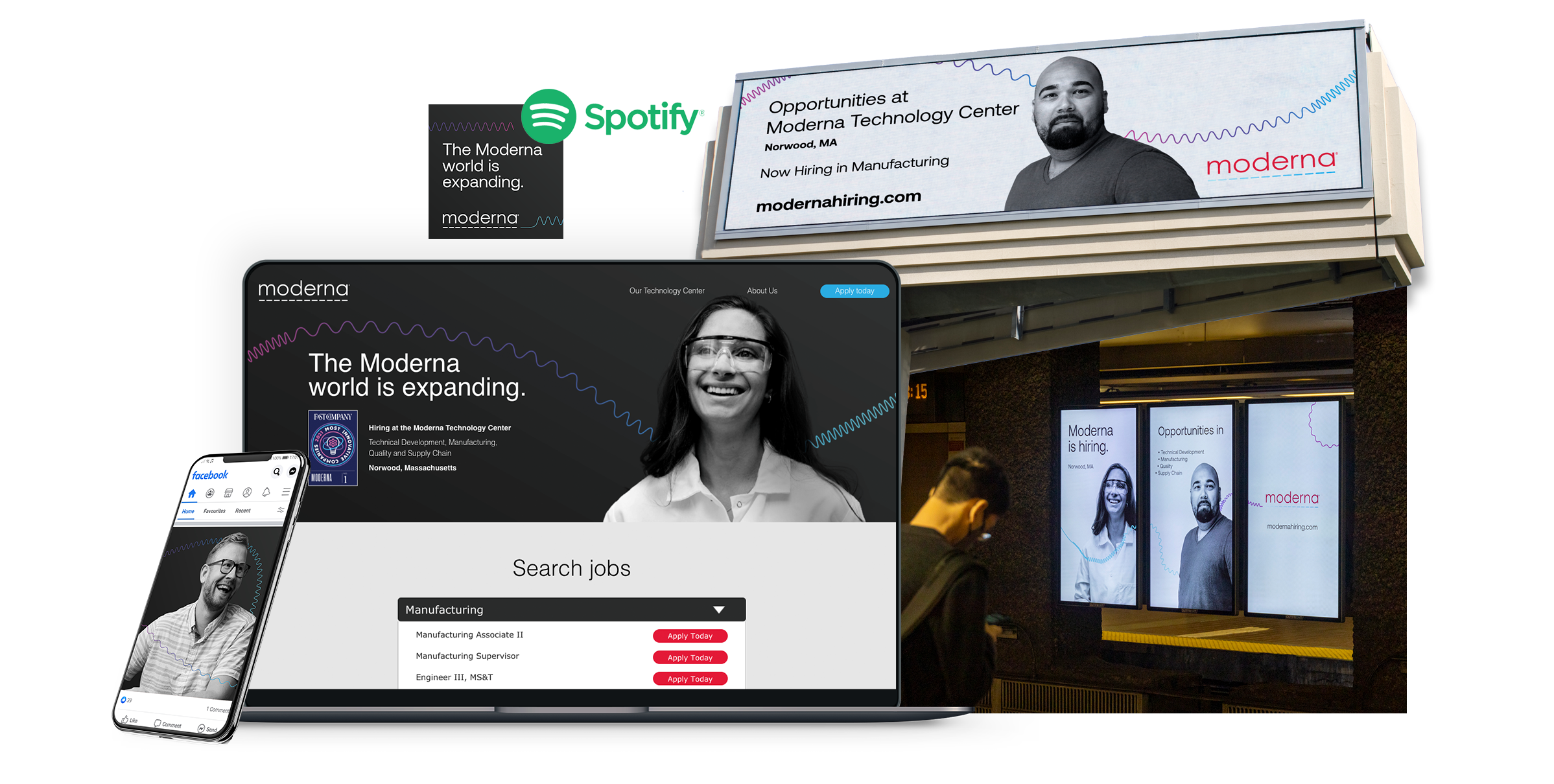 17,246
landing page visitors 
EMEA Campaign
We also supported Moderna with the opening of their new Global Business Service Center in Warsaw, Poland. We helped with 60 – 80 hires in the Financial and Patient Safety Support Teams.  
We updated the campaign imagery and content as well as the targeting to ensure we were targeting the right candidates and competing organizations. The digital strategy aimed to help Moderna drive applications and raise critical employer brand awareness in a new market.