A Global ERP for RELX
Employee Referral Programmes (or ERPs) are the #1 way to get quality hires, whatever your business.
They save money, reduce hiring time and improve employee retention rates.
RELX, a global provider of information-based analytics and decision making tools, challenged us to create an Employee Referral Programme.
We researched the best referral programmes in the market and used what we learned to create one global. simplified ERP that could be used across RELX's spectrum of brands.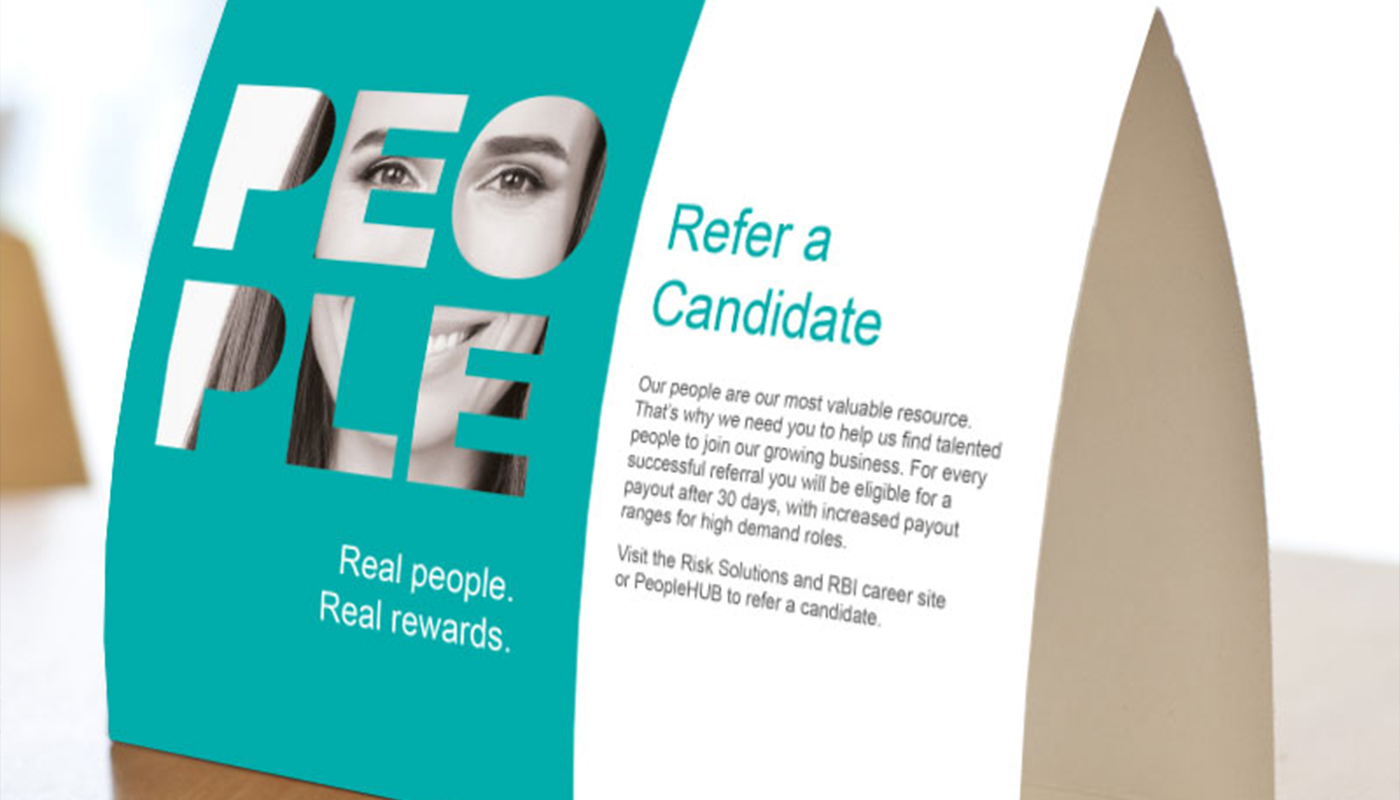 We created templates to help every RELX brand communicate the new ERP to staff in a clear, compelling and consistent way.
The new Employee Referral Programme resulted in a 75% year-on-year increase in participation across the business, increasing the number of candidate referrals.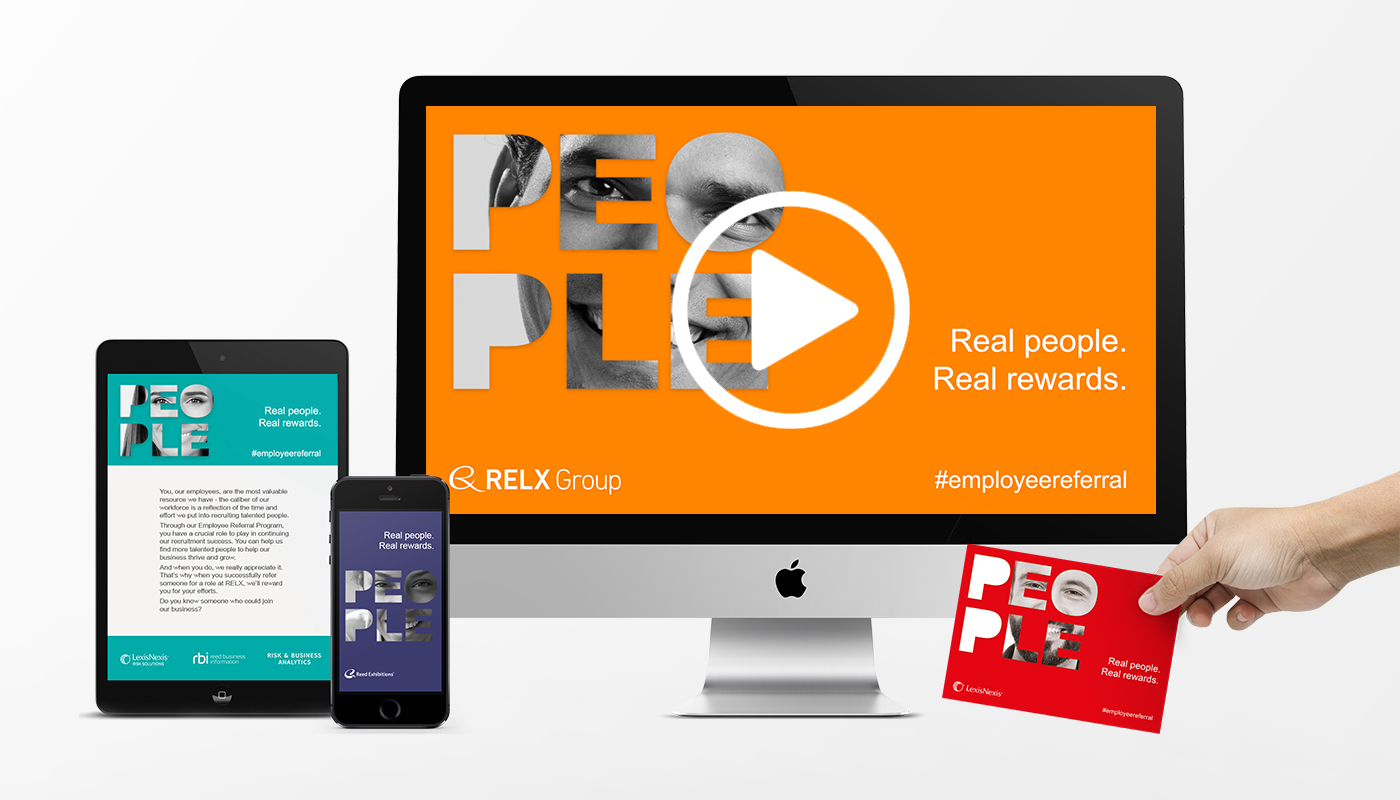 We're continuing to raise awareness and participation from employees across RELX with internal communication and social media campaigns.