RPO without borders
Tripadvisor, the world's largest travel site, was looking to expand its team into Barcelona. Tripadvisor needed help to hire customer success executives and business development executives in the region. Talent Works provided a flexible RPO solution to solve their talent acquisition challenges and expand the business into a new region.
Talent Insights
The project began with researching the talent market in Barcelona. The aim was to identify where talent was located, where they were currently working and salary insights, to ensure that Tripadvisor remained competitive. We identified talent pools, popular job titles and competitor trends.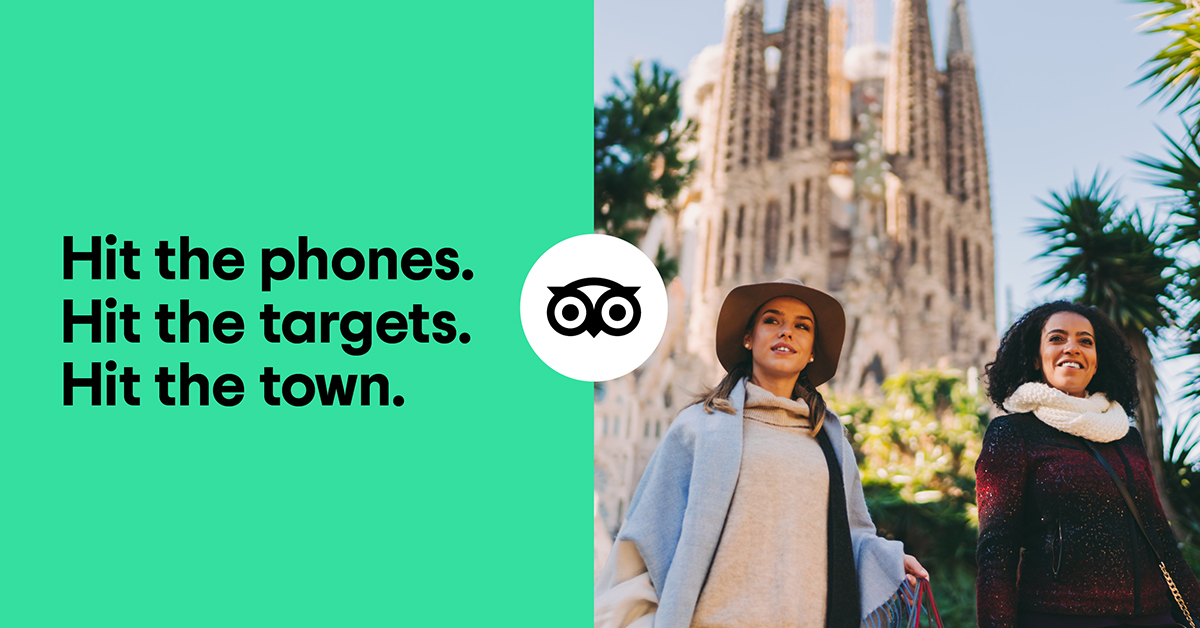 Direct Sourcing
Once the research had been conducted, our recruiters were able to begin reaching out to relevant candidates. We provided hands-on recruitment support; direct sourcing, screening CVs, and interviewing candidates for customer success and business development roles.
Digital Talent Attraction
The sourcing capabilities were complimented by a targeted digital attraction campaign. Using inspiring visuals which communicated the Tripadvisor employer brand, we were able to reach candidates in digital spaces from Facebook and LinkedIn to Google. The aim was to raise employer brand awareness in Barcelona but to also drive applications through an easy to use landing page.