Proactive Hiring For UMass Memorial Health Care
UMass Memorial Health Care was looking to develop a proactive hiring strategy for Operating Room Registered Nurses in the US as some of their surgeries were being closed due to lack of staff.
Due to the critical need to pipeline nurses quickly, we developed a messaging framework and launched a paid media campaign to drive nurses to register for their open event.
The campaign ran on Facebook targeting Registered Nurses in the areas which had a particular shortage of staff.
While promoting event attendance and encouraging candidate sign-ups, the campaign also ran an incentive offering a $50 day spa gift card, something we hoped would resonate with the target audience.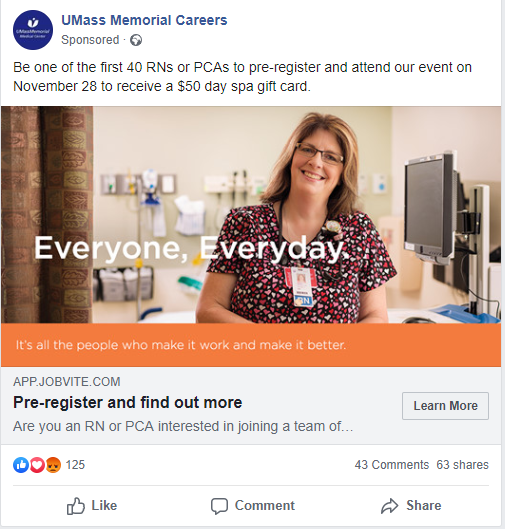 In a 10-day campaign for UMass:
70,032
Unique users reached