Attracting Tech Talent with CityFibre
CityFibre is the UK's leading alternative provider of wholesale full-fibre network infrastructure. Talent Works are assisting with CityFibre's recruitment on an RPO basis. Our experts have become an integrated part of CityFibre's business helping to build and leverage their employer brand, source top candidates and deliver first class candidate experiences.
With significant investments in 50+ towns and cities across the UK and plans to rapidly expand the number of homes and businesses which have access to full-fibre, they asked Talent Works to help fill 420 positions across the UK.
The campaign focused on six varied core roles from City Planners to Construction Supervisors across the UK.
The primary objective of the campaign was to raise brand awareness for CityFibre, which could build a talent pool as well as direct recruitment for the more vital roles.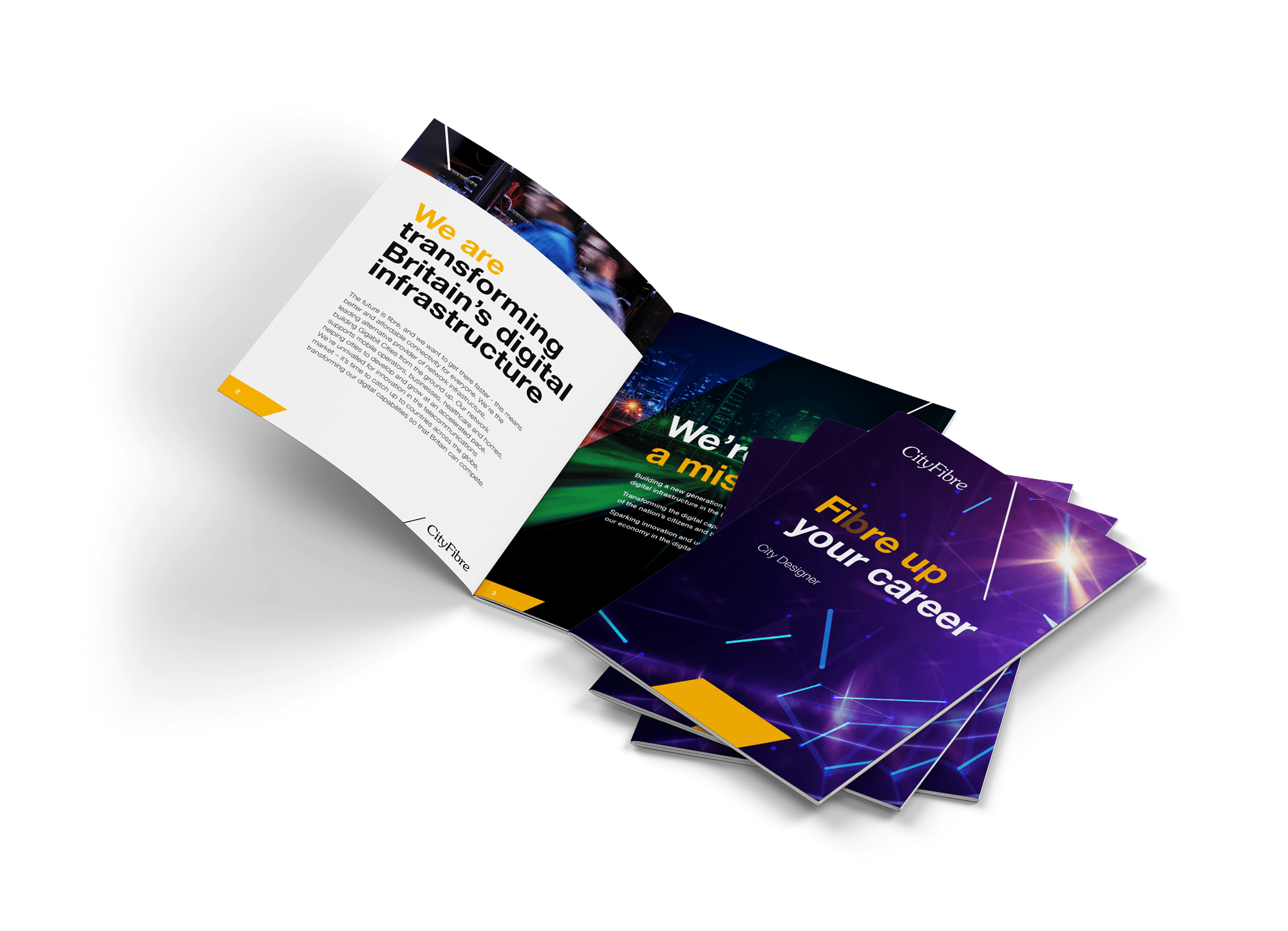 Talent Works created a bespoke landing page from which candidates could learn more about CityFibre, register their interest, and even apply for active roles. From this, we built a database of potential candidates, which was GDPR compliant.
To drive traffic to the landing page, we implemented a social media advertising strategy which was tailored to each sector and targeted specific regions. We also used LinkedIn's Pipeline Builder tool to register interest.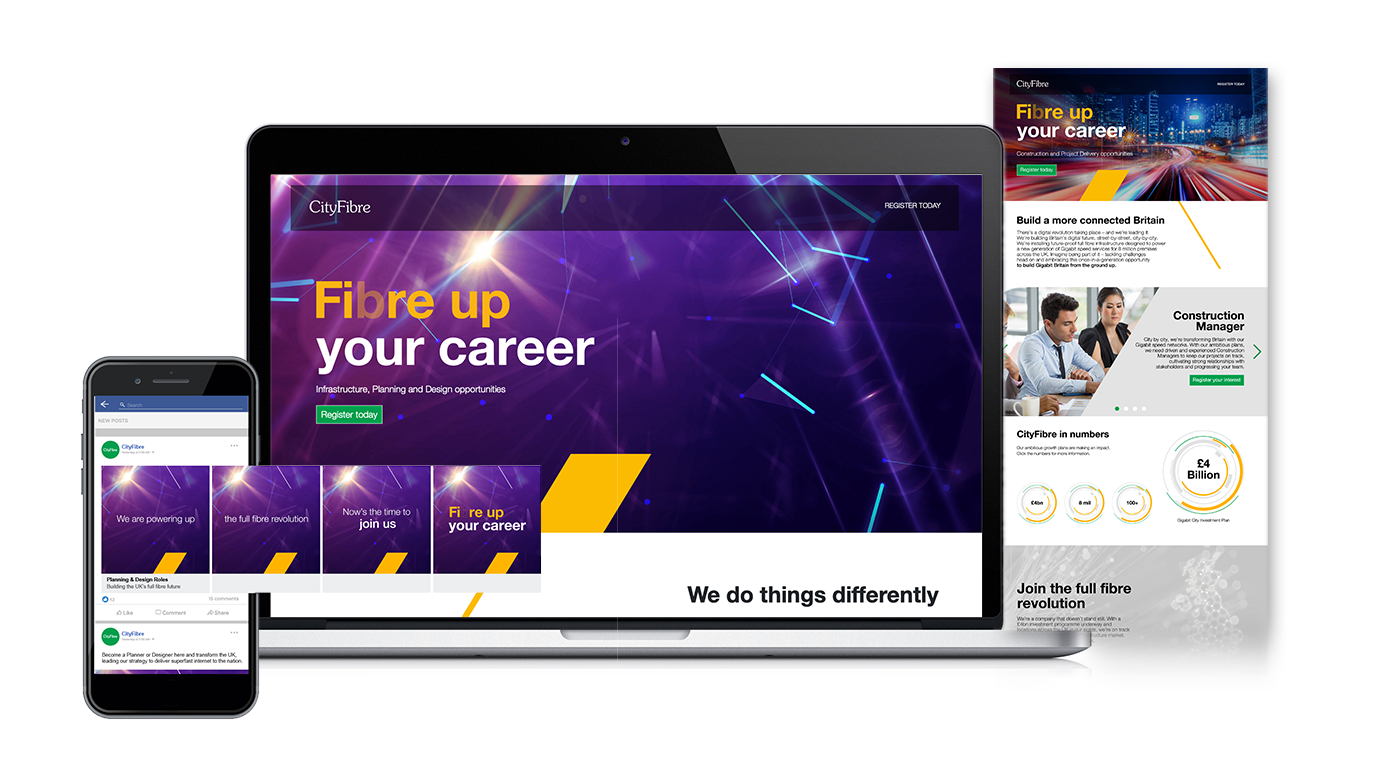 In the first six weeks of the campaign, we generated:
143
Facebook form registrations
23,401
landing page visits